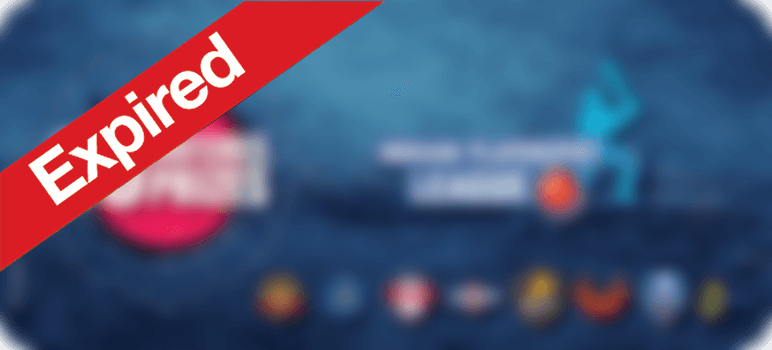 This offer has expired. For latest or ongoing offers Click Here
To check the Rankings for Indian PlayerzPot League Series Topper and Match topper Click Here.
For each IPL match, the squad who scores the maximum points will be the best squad of the match and will be declared as a MOM.MOM will be declared as the winner, will get exciting prizes.
TERMS & CONDITIONS:
This Contest is valid throughout the IPL 2019 season and the user can avail this offer only during the IPL season for IPL matches.

All the PlayerzPot Registered user are Eligible to enter the contest.

User Should enter the Paid pots (Public and Special Pot) with any squad for consideration of the points as explained below. User is hereby informed that Private pots will not be considered. User should play pot with an entry amount of at least more than Rs. 10.

Winners will be declared after the end of every IPL match.

User will receive his Prize in 20 working days.

Winner will receive an exciting goody from PlayerzPot worth Up to Rs. 600.

Participation in the Program by proxy is not permitted.

A user shall not register or operate more than one account with PlayerzPot.

Pots joined in Safe play won't be considered.

If Match canceled or abandoned or the Pot Cancelled the Squad points will not be considered.

Prizes shall be subjected to deduction of tax ("TDS") as per the Income Tax Act 1961.

These Terms and Conditions shall bind any User accessing PlayerzPot Website or the PlayerzPot App for participating in the various contests and Sports available on PlayerzPot platform, and all other rules, regulations, and terms of use referred to herein or provided by PlayerzPot in relation to any PlayerzPot Services.

PlayerzPot may change these terms at any time by amending this page. Please check this page regularly to take notice of any such changes as you will be deemed to accept them through your continued use.

In case of a tie between two or more users, the user who has joined the highest amount of pots for that match will be considered a winner. If the scores are still tied then in that case the user who has joined a greater number of paid pots will be declared as a winner. If neither of the above conditions helps then the winning prize will be converted into the amount and will be divided equally among all the tied users after the conditions are applied.



WE ACCEPT
All Major Credit, Debit Cards & Net Banking From Leading Banks