In India, card games have a long and illustrious history.
We've all experienced a thrilling game of cards at some point in our lives. But have you ever thought about how your favourite card game came to be? The
history of card games
in India is as fascinating as the numerous varieties now being played in the nation.
Card games are claimed to have originated in India many years ago and were originally played by the Brahmins. Some historians believe that Indian card games are a variant of chess, which was created there. The Mughal Empire brought the earliest known card games to India. A
rummy game
was introduced. In general, the Rummy set comprised 96 cards (8 suits of 12 cards, each ranging from 1 to 10 and 2 bonus/trump cards). These cards were elaborate and round. These cards, which were round and ornately hand-painted with classic Mughal patterns, are now collectibles. It was initially performed at the Mughal rulers' courts and only subsequently extended to the public. Trick games like hamrang, ekrang, and naqsh were commonly played with Ganjifa cards. Whatever era card games originated in, they have undoubtedly given many hours of delightful amusement and healthy competition.
With the discovery of paper, card games are thought to have been initially developed in China. However, the 52-card deck as we know it today was first experimented with and introduced in Europe in the 1300s, and it was then taken to India.
Card Games, India's Favourite Card Games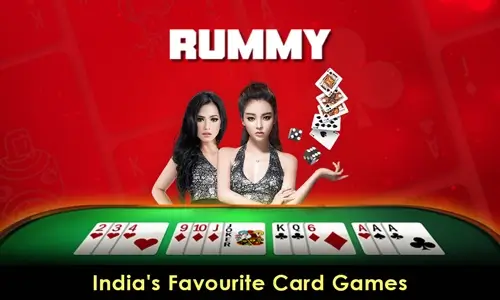 Are you interested in learning more about the many card games available to play online? When it comes to finding new ways to entertain yourself, playing card games is a common choice. Furthermore, you can now play card games online on tens of thousands of dedicated sites that feature some of the greatest card games available.
Multiplayer card games
are enjoyable, competitive, and engaging in and of themselves. Every card game fan will discover some variant of his or her favourite
card game online,
ranging from simple card games to more complex strategic card games.
Here are some of the greatest card games you can play online, ranging from two players to multiplayer -
Card Games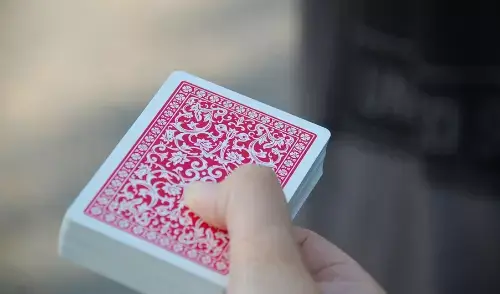 Match the basic goal of this matching card game, as the name indicates is for the player to gather more matching groupings of cards than his or her opponent. Drawing and discarding different sets of cards during the game might help you reach that goal. It's also worth noting that these sets of identical cards are referred to as melds. If this explanation does not give you a good sense of the game, you may compare it to the Mahjong set. The main difference is that in matching card games, instead of tiles, there are cards. You may also relate it to other matching games like Go Fish and Old Maid because it operates on a similar principle.
Card Games With Tricks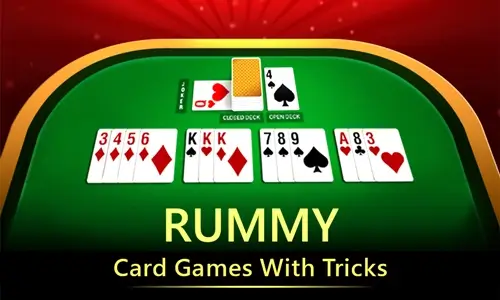 This playing card game might be a little tough for a novice to comprehend compared to matching card games, which are generally easy. However, after you begin playing the game, you will understand how it operates, and once you have caught the fish, it is all about how you can improve your skill by practicing it. This game has several rounds, which are referred to as "Tricks." Users must place one card from their hand in each of these tricks, and then one of the players is intended to take the complete trick depending on the card values. In this game, players can take as many tricks as they like.
Getting Rid of Card Games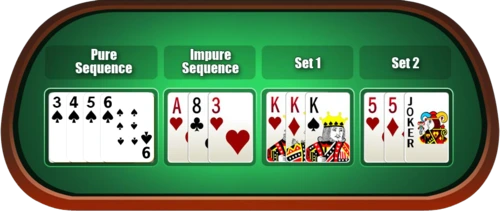 Each participant receives a hand of cards to begin this sort of card game. The basic goal of this card game is to get rid of all of your opponent's cards. It's also important to remember that many matching card games are also referred to as shedding card games. Phase 10 is an example of a shedding card game. Many portals now provide these free online card games as a result of their popularity. Shedding card games are among the most popular online card games, and they are frequently regarded as among the greatest card games available in both two-player and multiplayer modes.
Card Games for Catching and Collecting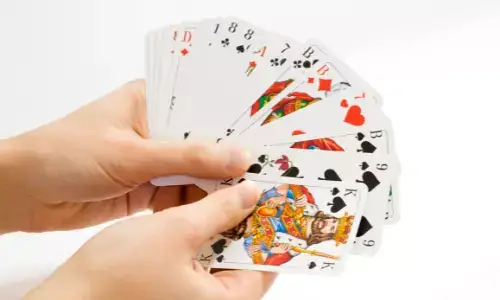 Unlike the other easy card games on this list, the primary goal of the Catch and Collect card games is to collect all of the cards in a deck. To be proclaimed the victor of this type of playing card game, one must gather all of the cards in the deck. This is a top-rated card game that is also rather simple to learn. In comparison to other forms of card games, Catch and Collect is a rather basic game. Catch and gather card games include a wide range of war and strategic games.
Card Games Rummy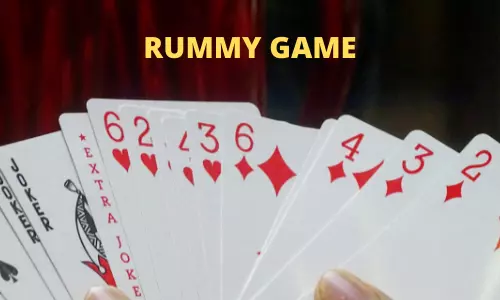 The
Rummy Card Game
is a popular card game that is played all over the world. A group of matching cards with a similar rank, sequence, or suit makes up this game. The primary goal or objective of the Rummy card games is to create melds. These melds can be characterized as a group of cards that match and earn the player points. These melds should also include cards with comparable ranks, runs, or three or four cards from the same suit. In order to build the necessary melds, all players might discard and pick different cards.
Rummy has been around for a long time, and it has entertained millions of players worldwide. It is frequently referred to as one of the
best online card games.
As a result, several different versions of the game have emerged. These variations always differ slightly or significantly from other rummy card game alternatives. Distinct versions of rummy card games have different rules for winning. However, there are some parallels to be seen. The fact that these games are frequently played with two decks of cards is one of them. In most of these games, this means there are two jokers. Cards are also designated with varying points in most of these card games.
Card Games Poker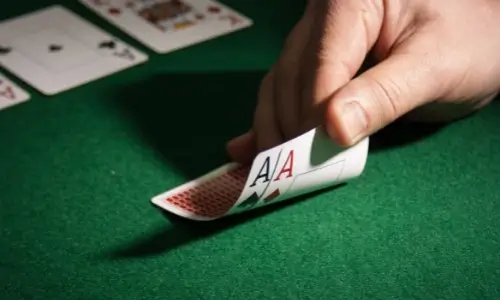 Poker card games
are the most popular card games played online. These games have been around for a long time and can be rather competitive and tense at times. Not to mention the fact that these games have the ability to turn a boring night or day into an exciting one. Players must place their wagers into a pool in order to play this family of card games. This pool is referred to as a pot, and its value might fluctuate throughout the game. In this game, a ranking system will be utilized to determine the worth of the winning hand that will be used to defeat all other players.
Poker card games are frequently regarded as among the best card games available online. There are numerous more variations of this game, the majority of which differ in the methods used to deal with the cards and the manner in which a player might strengthen his or her hand. This card game family is well-known around the world, but it is especially well-known in the Western world.
These were some famous card games in India.
On PlayerzPot.com, You Can Play Card Games Like Rummy Online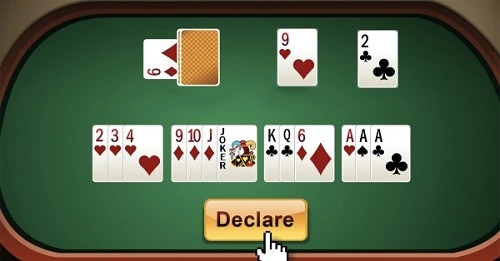 The
Rummy for cash
is a fun skill-based card game that is quickly gaining popularity in India. We'll take a step-by-step approach in this section to assist you in comprehending the game. If you're new to the game and want to know
"how to play rummy"
or "how to play rummy with a joker," this section is for you. Let's get this party started!
Rummy is one of the most prestigious and entertaining card games, with a similar gameplay of placing identical cards to correspond to a legitimate sequence and common suit. The next talk will cover the fundamentals of
playing online rummy
and winning big.
A player tries to organize his cards into suitable Sequences or Sets that all have the same format or mathematical relationship. This is referred to as card melding. These Melds can be made up of sets of three or four cards of the same rank, or they can be made up of three or more identical suited cards in a legitimate sequence.
A rummy player must arrange all of his cards in such a way that at least two sequences result, one of which must be a Pure Sequence. All of the other handed cards can be used to create valid Sequences and/or Sets as closely as possible.
While it may appear challenging at first, Rummy playing on PlayerzPot.com is actually a straightforward and rewarding game.
Playing Card Games Online
is always fun.
Card Games To Play
Card games have existed in various sorts and forms since the 9th century. However, its origins may be traced back to Chinese history. The
Leaf Game
was the name of the card game at the time.
This game was nothing like the modern card games. The cards then contained instructions and directions for the participants on their victory or defeat. During China's Ming Dynasty Period, the playing cards evolved into suits, and printing began in the 1200s. Records from the Ming Dynasty and the 15th century AD indicate a card game that we still play today.
There are currently 52 printed cards and one additional Joker card available. The 52 cards are divided evenly among four suits: Spades, Hearts, Clubs, and Diamonds. Each of the 13 suits has nine pip cards, or cards with the numbers 2, 3, 4, 5, 6, 7, 8, 9, and 10. Face Cards are the last four cards, which are Jack, King, Queen, and Ace. A deck of cards refers to all of these cards put together.
A normal deck of cards may be used to play several different card games. Blackjack, Poker, Rummy, Patience, and other well-known games are examples. These games are played on a massive scale all around the world. These card games are popular in clubs, casinos, and even informal settings. The games are frequently played for cash, which might be in the form of chips.
You can
play card games online
at PlayerzPot. Download the app now!