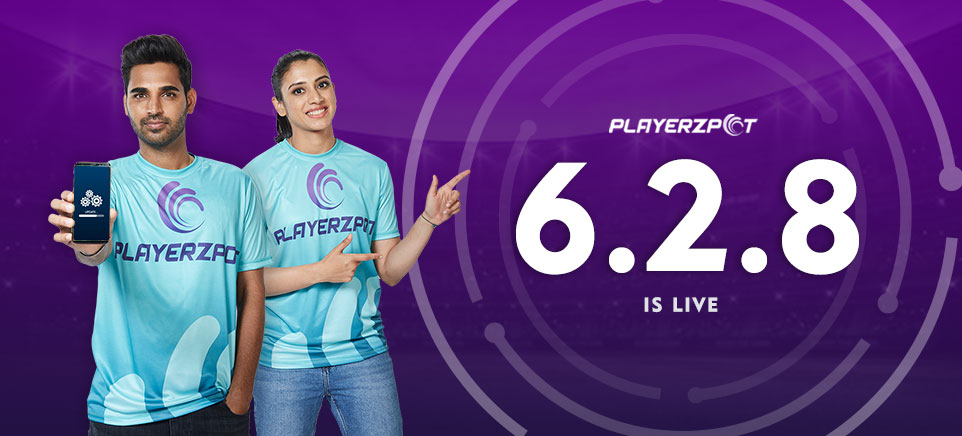 Before we tell you what's new in the app, we wanted to quickly check upon you.

We know it has been tough these few years but we are with you. The war against Coronavirus is at an end and vaccination is the most important turning point in this war. PlayerzPot is proud to announce that its employees are now vaccinated and that makes it our duty to ensure others are vaccinated as well.

This space is a reminder to get vaccinated and that together we can Kick Out Corona.
Welcome to the New Update 6.2.8
Introducing four new games - Fruit Slice, Stacky Bird, Antman and Chain Reaction.
Fruit Slice (Multiplayer, Leaderboard)
Become a master of slicing fruit! What better way to do that than play Fruit Slice, the original hit fruit-slicing game.
Stacky Bird (Multiplayer)
Stack the square boxes under the character to create a stack and it will help you to dodge the obstacles or shoot the bullets to destroy the obstacles.
Antman (Multiplayer)
Ant man is a fun and addicting game. The ant trail will collect sugar cubes to make long ant trails and eat candies to clear a path to make a high score.
Chain Reaction (Multiplayer)
A strategy game. The objective of Chain Reaction is to take control of the board by eliminating your opponent's orbs. Make your strategy and win the territory of the opponent.
Other Updates
Bug Fixes and improved performance